Project Features
On the server, the races have remained traditional, but the classes, skills, mechanics have undergone changes. As for the professions, there are a huge number of them - more than 80. Each has its own advantages and disadvantages. It is difficult to say whether there is a balance or not, because having such a wide range of possibilities, there will always be a contra of this or that ability. And this means that against the background of one profession, the other seems weaker, but at the same time it is stronger than the third. This suggests that a group game is an important element of the server. With the proper selection of allies, you can develop universal tactics and a system of mass battles, when everyone will fulfill certain roles, save and cover up the weaknesses of the party members.
If you have found a worthy party for yourself, it's time to go on a siege, which, by the way, has also undergone dramatic changes. Now the siege consists of several stages and completely different tasks. Force field generators and a raid boss call will enable defenders to deter the attack of even the largest zerg. A frontal attack, albeit with an impressive number of attackers, may not bring you the long-awaited victory in the capture of the city. It is such unpredictability that makes the siege interesting and brings a storm of emotions.
Character development
PentaWar is a game in which the success of your character depends on the political situation on the server. The best places for farming and resource extraction go only to races that capture profitable territories. By the way, at PentaVar gold is the main game currency and a direct alternative to Adena in L2. With it, you can make purchases of any things on the server.
In general, the gameplay is designed in such a way as to encourage players to engage not just in an empty farm of mobs, but to extract resources for the sake of participating in sieges and massive PvP. The presence of Social and PvP talents in the game, which can be mastered at certain game moments, leads to this.
If you are tired of fighting and want a "peaceful life", you can always do the construction of villages, escort a caravan, participate in elections or play in a casino. The construction system is quite developed: each village can be equipped with everything necessary, build a home there for yourself, help other players - for this you rely on nice bonuses in the social system. But, as you might guess, the higher the price of your property, the more willing to attack it. So, keep your eyes open and be prepared for the arrival of unexpected guests.
Resource mining
Any item in the game can be obtained by crafting, whether it be a solid item or any type of consumable. Each character can learn special skills from 10 sub-professions that will help to produce resources in an automatic mode and even outside the game. Of course, the extraction of resources from mines and other places and their transportation by caravans to the city brings the most gold, but in this case you will have to take care of their safety.
In which race the situation with the extraction of resources is better, that dominates. Do you want to increase the extraction of resources, capture the best catacombs, kill as many raid bosses as possible, expand your possessions. And for this, of course, we need strong equipment and weapons that cost a decent amount of gold.
Valuable advice
If you do not want to engage in boring farming or monotonous trading, or you simply do not have enough gold for a cool thing. If you set a goal to possess the most powerful weapons and top gear, take an active part in mass battles, gain military glory, respect allies and cause fear among enemies and at the same time not spend a lot of time on farm, we will help you! Make an order for any amount of game currency in our Bendermoney store, get your gold as soon as possible and enjoy the game. Good luck
About the game: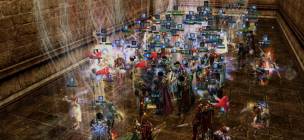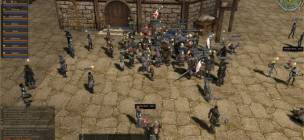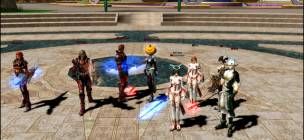 The PentaWar universe is far from being an ordinary La2 server, but a new game leaving only the interface from the classic Lineage. Server developers have created an absolutely unique game world with new professions, locations, monsters, quests and, most importantly, an idea.
The main idea of ​​PentaVar is a war of five races among themselves in familiar locations. Villages, roadblocks, and even cities can be conquered from opponents.
The project is focused on a long game, without monthly restarts and wipes, so players can not be afraid that after long weeks of pumping and enriching their character, they will lose everything.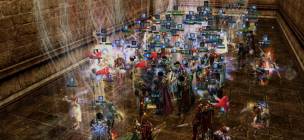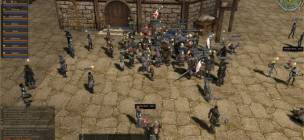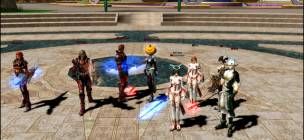 Buy