Eve Online is a massive online multiplayer game developed by the Icelandic company CCP Games. A distinctive feature of the game is that users of all countries (except China) play on the same server, which is why Eve Online is called one of the most massive MMORPGs. The game was released in 2003, and is still popular with lovers of the science fiction genre.
Space is the place where all game actions take place. The number of star systems totals thousands. The plot of the game tells about events related to the distant future, when people found their way into new galaxies and began to actively colonize them. But the space passage through which they crossed was closed, and communication with the Earth was interrupted. The immigrants united in two opposing camps and periodically wage wars over territories, resources and influence.
Features of Eve Online
The game is a mixture of strategic, political, economic aspects. The player in Eve acts as a pilot. You can watch what is happening either from the side or from the first person. Characters are able to influence what is happening in the game world: destroyed enemy ships or the discovery of a new planet can, like the "butterfly effect", lead to unpredictable consequences up to the collapse of financial and other institutions.
As for the political component, secret diplomacy, behind-the-scenes intrigues, espionage, the formation and collapse of coalitions, etc. are welcome here. If you manage to get into confidence in the top leadership of the enemy gaming alliance, and then steal valuable information or dissolve the corporation, you will not be punished for such unprincipled methods, as the creators of the game themselves allow this. So, in Eve you can buy and sell not only resources and currency, but also information and artists.
If we talk about the tactics of warfare, then this side can be characterized by the phrase: "there will be opposition to every action." There is no one hundred percent winning type of ship or weapon, you can give a decent answer to any maneuver, theoretically any attack can be repelled.
Character Evolution EvE
At the beginning of the game you have to make a choice of race, gender, character appearance. The player has the opportunity to choose between 4 races:
Amarr - imperialists with puritanical inclinations favoring a slave system;
Minmatar - courageous republicans who were once slaves;
Gallente - free-thinking democrats who know a lot about entertainment;
The Caldari are mercantile capitalists longing for greatness.
The choice of a fraction is solely a matter of taste and individual preferences of the player, which pedigree or character traits he prefers. There are no noticeable differences in the starting skills or quality of the ship.
In Eve Online, a character's skills are independent of his class, an impressive skill system is available for everyone to learn. Only one skill can be pumped at a time, up to a maximum of level 5. The main advantage is that skills can be taught without being directly in the game. Just choose one, and after a while you will know him. That is, pumping through the monotonous killing of mobs and spending hours at the computer loses relevance. But, of course, not everything is so simple - sometimes it takes several months to learn some skills to the maximum.
In Eve there is no such thing as improper character development. There is an unwritten rule: "do what you want." A player can become a bounty hunter, space pirate, agent, diplomat, buy and resell resources - complete free will. The same applies to movement - in the game there are no map sections intended for only one fraction or zones accessible from a certain level. No, the Eve universe is completely open and public, star systems differ only in security status.
What you need to know about ISK EvE Online

There is no user who is not interested in the economic and financial component of the game, the nuances of mining game currency and the options for turning your character into the most "rich" one.
Economy Eve Online is an example of virtual capitalism, when money and strategy decide everything, the human factor becomes extremely important, and the rules of the game are set by the players themselves.
The main game currency is named after all sci-fi rules - this is not traditional gold, but a mysterious isk eve. Who knows, maybe in the real future we will use just such a currency.
An important financial moment - the game is paid, so initially you have to buy eve online, or rather, subscribe (PLEX). Plex can be bought both for real money and for game currency. Selling a subscription for claims to another player is also possible. There is a free trial, but many services are not available in it.
There are many ways to make money in the game: extraction of natural resources, production, trade, robbery, tax collection and classic farming. As for the PvE component, it is quite uniform and requires a lot of perseverance. To earn ISK and get a decent ship or ammunition, it takes weeks to complete typical missions. Of course, players who are used to fun and action don't like it. Therefore, it is not surprising that many prefer to buy Eve ISK for real currency, and then enjoy the hot PvP.
And Eva is really famous for this! In simple words, her spectacular battles can not be described. One of them is the battle of the Northern Coalition, which even the well-known Igromania mentioned to everyone. The northern coalition held the most profitable places, where valuable resources were extracted and the "flows" of ISK Eve converged. But, of course, not everyone liked this alignment, and soon a colossal confrontation began with the participation of more than 50 thousand ships. It lasted about six months of real time.
If you want to become participants in such massive PvP yourself, you only need to buy eve, choose a character and go to conquer space. And if claims are urgently needed during the game, leave an order on our Bendermoney.com website and we will solve all your problems! Delivery of the order is fast and in any quantities requested by our customers. From Bender's hands, right to your space station.
About the game: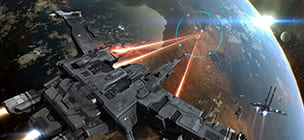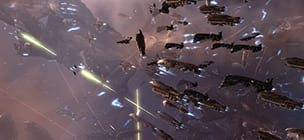 Benefits of buying Isk EvE from Bendermoney:
Savings on the purchase of claims can be 90% of the official donate eve online.
The goods on hand after 7 minutes
When buying ISK Eve online, you can be sure that they are obtained only by legal means.
How to buy isk in eve online:
Check with the operator for the availability and ISK price.
Fill in all fields, including the number of ISK required.
Get EVA ISK by contract or other convenient method.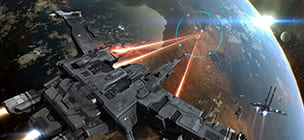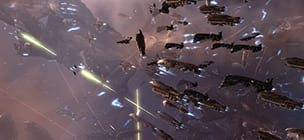 Buy
If you are making a purchase for the first time, please read the information before placing an order.
Be sure to contact the operator after payment via chat or one of the instant messengers, even if you are expecting an order by mail