Blade and Soul is another wonderful Korean creation, one of the most popular and world famous MMORPGs. The game was released at home in 2012, and the CIS community gained access to the Russian version only in 2016.
Despite the standard long wait for the game to be released in our region, interest in BNS has not died out, eager to appreciate the beauty of female characters and game opportunities have not lost their fervor.
Today, Blade and Soul is one of the most popular Korean MMOs thanks to an interesting storyline, an elaborate combat system, atypical outfit and many other cool features. In addition, the game is considered an e-sports discipline, so you can not only play, but also participate in tournaments with a decent prize pool.
BnS Features
BnS has a pronounced anime style and is made in the classic fantasy genre for online games. The plot in the game is original and not banal. The story tells of the events that took place in Ancient Korea. Gamers will encounter confusing dramatic events, learn a lot of interesting things about gods, heroes, spirits and demons. The goal of the game is to make your character stronger and defeat a wide variety of enemies. As you progress through the levels, additional aspects of the storyline will constantly open up for you, intricate and intriguing. In addition, you are waiting for unexpected twists, exciting tasks and exciting details. What is not the motivation for a quick leveling?
It is worth paying tribute to the design of the game. The graphics here are wonderful! A truly colorful game world opens up for the player with a special atmosphere and a beautiful depiction of everything that happens. The musical accompaniment pleases with the sounds of flying fireballs, the sound of blades, the whistling of arrows and a battle cry.
Also, many male players were eagerly awaiting the release of Blade and Soul due to the presence of a large number of typical anime female characters with curvaceous shapes and wide-open innocent eyes. The "catwalk" gait, seductive poses, revealing costumes and all sorts of demonstrations of charms are a kind of "strawberry" game. Reviews regarding this gaming aspect sounded the most contradictory, but he did not go unnoticed!
In Blade And Soul gold is the main game currency. For gold, you can purchase beautiful things, useful artifacts, powerful weapons and much more. If there is not enough gold (and this is not surprising, because there is always little currency!), You can use our help and buy gold Blade and soul in the Bendermoney store.
Character Creation
The game features 4 main races - Jin, Gon, Lyn, Yun. The number of classes is a little more extensive. Now the game has about 10 classes. Initially, 7 was available: the Master of the blade, shadows, kung fu, elements, axes, summon, Lyn blade. Then, Warlock and Master Ci were added to the game. Grade 10 has also been announced.
It should be noted a high level of customization of characters in the game. Many characteristics are subject to change: growth, hairstyle, manicure, eye color, cheekbones height, etc. You can completely "fit" the hero to your desires.
Some time after the start of the game, fractionation becomes available. Players will have to decide which side they intend to fight in the future - light or dark. You will receive a faction suit in which you can perform special quests and fight with the opposition faction.
BNS changed the familiar to many system gear with armor of varying severity. Now the character's appearance is less typical, but implies more personality. Costumes have become completely useless in terms of performance stats of the hero, so here they are created just to decorate and satisfy aesthetic needs. You have the opportunity to stand out among the gray mass of other players and choose a stunning outfit for your character. And if you don't have enough money for it, you can always buy Bns gold by simply placing an order with our operators in the store.
The game has developed a new equipment upgrade system. Now, with the help of morphs, the gear can be improved by upturning its stats by crossing it with other objects. In addition, weapons, jewelry and tablets are responsible for the stats. So, for all this gold blade blade is also useful.
Combat system
BNS battles are built on the principle of non-target. This means that the battles promise to be extremely spectacular and dynamic. Hitting the target makes it difficult, but you yourself will have the opportunity to dodge. For a successful party game or mass battles, you need to know not only your own skills, but also the skills of other classes in order to have an idea of ​​tactical techniques and at the right time to adapt to allies or to predict the manner of attack of the enemy.
BnS has many different instances, dungeons, which can be played both individually and as a group. Here, each instance stores its own unique history, there are special bosses in them. As for the passage of dungeons, then players sometimes have to invent unthinkable tactics. World bosses object in BNS much faster than in most MMORPGs, and to kill them it is not necessary to collect parties.
So, Farm gold in BNS and pumping level is a little easier than in other MMOs and it takes less time. However, this does not mean that you, like any other gamer, from the very start will have full pockets of gold, which is enough for top-end items and valuable items. You still have to sweat, performing typical tasks. Anyone who loves storylines will be tolerant, but if the most important thing for you is blood-drenched battles and hot action, then you will quickly get bored on one PvE.
In this case, we advise you to immediately purchase the gold blade and soul in our store. Making purchases from us, you will protect yourself by the fact that the delivery of the order is quick and safe. We have many suppliers, so we can sell gold in any quantity. We will help you deal with the boring part of the game and move on to the fun!
By the way, you will be interested to know that PvP mode includes a battle arena with different modes. Thanks to this, Blade and Soul entered the list of eSports disciplines, and even tournaments with a decent prize pool are held on it. Not Dota 2, but still!
About the game: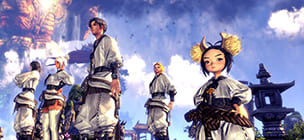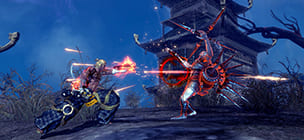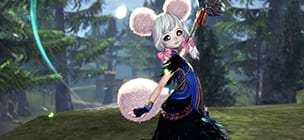 Benefits of Buying Blade Soul Gold from Bendermoney:
Buying BNS gold from us, you save the lion's share of the funds.
We will transfer the BNS Gold in the dungeon in 7 minutes. after payment.
We farm BNS gold without bots and hacks, only fair play.
It is safe to buy Gold Blade And Soul from us:
Our gold is earned from trading or dungeon farming.
We do not transmit BNS gold from unverified people
All transactions are completely anonymous and no one will know that you bought blade and soul gold in a store.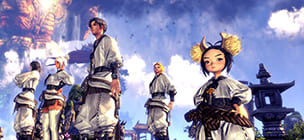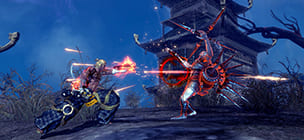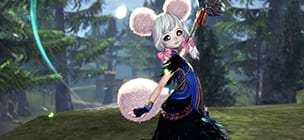 Buy
If you are making a purchase for the first time, please read the information before placing an order.
To fulfill your order after payment, you need to contact the operator via chat or one of the selected messengers indicated in the header of the site.