Finally, the long-awaited MMORPG Revelation Online has been released. The game was first launched in China, and after its success in the Middle Kingdom, an attack on the western gaming space began. Mail.ru took over the release for Russian users. As you can see, the project has a serious reputation and a long preparatory stage.
The expanses of Revelation are striking in their size, beautiful graphics and a special atmosphere. The game is made in the fantasy genre and anime style - all these half-naked female characters with naive wide-open eyes, high cheekbones and a big ... mimicry. Bright colors, delicate pink lotuses, patterned umbrellas, fire dragons, red lanterns - do you feel where the wind is blowing from? Yes, admirers of Chinese culture and everything oriental are already dancing, because here, it seems, even the air is saturated with it. And if in reality you didn't have to visit a country surrounded by the legendary Great Wall and feel the uniqueness of this civilization, then you have the opportunity to do it in a revelation.
Character Features
The game has a standard division into classes - tanks, dd and support:
A Blademaster is a melee with a huge burst, a fair amount of attacks of a small radius.
Assasin - The Assassin is a melee expert that strikes at the perfect moment.
Spirit Shaper - support, able to smear with the right build.

Occultist - is a warlock, a semi-assortment with a decent heath, control, AOE and debuffs.

SwordMage - an exemplary caster with powerful magical skills.

Vanguard is the main tank with medium damage.

Gunslinger - a mobile physical destroyer with guns and pistols.
The choice of the appearance of your character is huge.

Of course, the main bias is on the Asian appearance, so if you are a fan of exotic, you can stick for a long time in the game customizer.
There is considerable variation in the buildup of heroes, it all depends on the imagination of the players and their preferences.
There are a lot of plot characters in the world of Revelation that accompany you everywhere. Various mounts and pets are also enough. If you want to become the owner of the rarest sweetest or vice versa frightening, severe little animals and proudly drive your pet to the envy of everyone else, we advise you to buy revelation gold, because their hard earned money is unlikely to be enough for these purposes. As they say, show-offs are more expensive than money. Pamper yourself! :)
Leveling, collecting and gold Revelation

At the moment of obtaining the exp, the currencies and resources were not complete without grind - although you will not find uniform locations with thousands of typical mobs, but you still have to run for gold mining, completing tasks with chopping off heads or collecting fangs. The initial leveling will not take much time - to discover the key elements of the game (selection of professions and battles with other players) it will take 4-8 hours.
But in order to truly reveal your character, to find out its hidden potential, to begin to study in more detail online revelation, to get into interesting dungeons, to represent your guild, to become not just its member, but a respected member - this will require large quantities of revelation gold. And if you don't have enough patience or if time doesn't allow you to fill up your gold and foreign exchange reserves yourself, you can always buy gold in our game currency store, and then immerse yourself in the most exciting aspects of the game.
For what it is worth playing Revelation

After registration, you will find an open universe without borders and seams, which can be admired from a bird's eye view. More precisely - not just a bird. The fact is that the feature of the game is the ability to fly. Game money will give you wings for every taste - mighty or elegant, fluffy or strong, dark or snow-white - and soar yourself in the sky for health! Moreover, this is not just pampering and distraction from game events, but an important part of the game process, because whole battles unfold in the air, accompanied by spectacular turns and indescribable feints.
On earth, there is also something to do. You can highlight the traditional battle for the flag, the bloody massacres in arenas, the siege of castles, islands and other objects, the guild brawls over the territory and influence. And a grandiose action is planned - interserver wars in which only the best of the best will defend the honor of their clan and the entire server. Be sure to try to get into their number, and let your name be glorified for centuries!
In addition, blood-thrilling adventures will force you to go down with other players even lower - into the dungeons, which are recommended to hardcore fans and remind you of the good old WoW.
As for peaceful life, you can fall in love, go on romantic dates under the light of the Chinese moon and, in the end, get married. And the fight against cruel monsters and fiends of hell, a monotonous farm in no case should interfere with your happiness! So, we advise you to purchase the amount of gold revelation you need from us, this will shorten the period of pumping your character and provide cool things. Buying and selling revelation currency has long been a popular and indispensable service in gaming circles.
In conclusion, I would like to note that Revelation will certainly enter the top role-playing online games as an example of high-quality gameplay solutions, excellent work of animators and artists, a favorable gaming climate and original innovations. Do not pass by her.
About the game: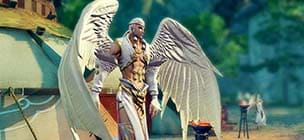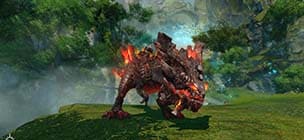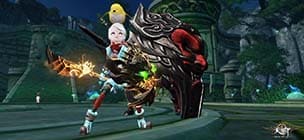 Benefits of buying revelation money from Bendermoney:
We put a price tag on revelation coins below.
We'll quickly bring coins and follow safety measures.
We get gold revelation only honestly.
Saving on purchase Revelation Gold is higher than that of competitors:
Revelation currency is cheaper to buy from Bender than to spend time on the farm.
We do not regret bonuses for new and regular customers.
No more than 7 minutes will be spent on the purchase of gold revelation.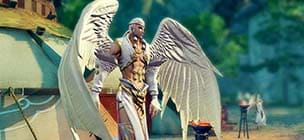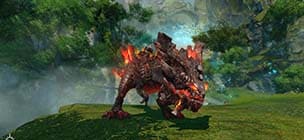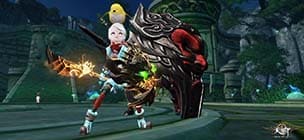 Buy
If you are making a purchase for the first time, please read the information before placing an order.
To fulfill your order after payment, you need to contact the operator via chat or one of the selected messengers indicated in the header of the site.