Rising Force (RF) Online is a free sci-fi MMORPG with great mechanics. CCR and GamesCampus have created an epic blend of traditional fantasy MMOGs blended with a unique futuristic sci-fi action movie. Thus, the developers have introduced a completely new and original look at the existing MMORPG genre.
Features of the Rising Force universe
The world of RF combines witchcraft and technology amid an ongoing battle for resources and political squabbles. The action takes place in a distant cosmic galaxy called Novus. Players can choose one of three almighty factions hostile against each other.
RF Online offers players a variety of traditional quests and story missions. However, the outstanding advantage of the game is a truly mesmerizing open PvP mode, operating in all locations, with the exception of cities. Realm vs Realm battles also make up a big part of the game.
Races and Classes
The player has a choice between three races.
Play as Union Bellato by taking control of individual robot units. This approach has never been seen in any MMOG before.
The Holy Alliance Cora is a mystical and fantasy race that uses magical powers.
The mighty Empire of Accretia is a futuristic alien race that sets out to wreak havoc and destruction throughout the sector with innovative weaponry.
In addition, four classes await you: Warrior, Ranger, Medium (Spiritualist) and Specialist. It is possible to switch between classes using the two-class RF Online system.
It should be noted the political system within RF Online, within which you can lead your own race.
Epic battles in PvP and RvR modes
The captivating concept that characterizes RF Online is a massive war between players. If you are well equipped, the frantic chaos of battles will be truly addictive. However, you don't have to participate.
Participate in epic PvP and RvR to conquer territories and control resources. Wars for the Mine or Chip Wars (CHW) occur three times a day, every eight hours. Chip Wars is a conflict that every player can become a part of when control of the Mine Core is temporarily available.
Participation in one-on-one battle is available at any level. But remember that even high-level characters often die in the Mine Wars. Fortunately, the only penalty for dying at the hands of another player is respawning at one of your faction's bases and having to flee back to the battlefield. If you kill an enemy, you earn Contribution Points, which are used to determine your rank among all players in your faction.
What is so special about RF Online?
RF Online is built around an interesting three-pronged race-war dynamic that brings variety to standard MMORPG quests as the player interacts with NPCs and the environment.
The feature that sets RF Online apart from other games is innovation. The game takes a different approach from the commonplace leveling technique that most game developers use.
In the RF, a bonus system is provided for using skills. This not only increases the convenience of the game, but also heightens the interest of the players many times over. Overall, the game system is very functional and provides users with countless quests as they progress to a higher level.
Why is it profitable to buy RF Online currency from BenderMoney
The multi-vector economy of the RF Online is mesmerizing. The game does not provide for a single currency: instead, the creators of the game offer individual money systems for each race. For accrets - CP, bellato - dalants, cortex - dysena.
In addition, the game lacks the ability to trade between the warring factions. This is evidenced by the complete absence of RF Online currency exchange offices.
A reliable way to buy or sell in-game money is the BenderMoney service. Some of our advantages:
lightning-fast delivery;
legitimate farming and compliance with all security measures;
the price tag set by us for play money is lower than the store price.
Do you want to profitably and quickly sell or buy currency in RF Online? BenderMoney is what you need!
About the game: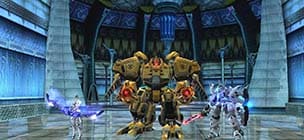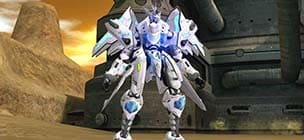 Why buy currency in RF Online:
Thanks to reasonable prices for the RF currency, you will save up to 90%.
The purchased currency will be delivered to you after 7 minutes after payment.
The extraction of currency is carried out only by legal means.
It is profitable to buy currency in RF Online from BenderMoney:
Buying Rising Force Online currency from Bender is cheaper than spending time farming.
We provide full information about the commission.
There are pleasant bonuses for regular customers.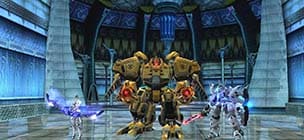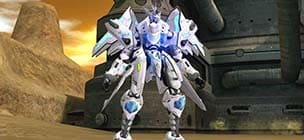 Buy
If you are making a purchase for the first time, please read the information before placing an order.
To fulfill your order after payment, you need to contact the operator via chat or one of the selected messengers indicated in the header of the site.