Albion Online is an interesting new MMORPG developed by a German company. This is a classic hardcore online game made in the medieval style.
Users did not have to face the difficulties of localization and for a long time wait for the translation of the game, for example, into Russian. Initially, the publishers of the game provides a choice of seven languages, among which is our native. So, we got the game in its original unchanged form, in which it was presented at home.
In addition, Albion Online is available on several platforms, that is, it is relevant for personal computers and laptops, as well as for androids and iOS.
Features of the game world
It is because the game is cross-platform, it has quite specific graphics. Here you will not find super spectacular design, entertainment and maximum realism. The picture is simplified, the textures are primitive - the Christmas trees resemble children's crafts at a labor lesson, and the walls of the fortress seemed to be constructed from the constructor Lego. But still there is some kind of individual style - one might say, ascetic, extremely suitable for the plot.
A huge plus is that the world in which all events take place is very clear and close to us. It may seem to the players that they are in the past, in the really existing states of Europe of the Middle Ages. Here you will find crusaders in armor with heavy swords and spears, and knights in armor with halberds and shields, and peasants who care for their land and wealth. Everything is traditional and sustained in the harsh style of the time of the kings, the Holy Inquisition and knightly fights. No Korean war bras or longsword swords.
Gameplay
The global idea of ​​the whole game is the capture of various territories and the battle for domination on a large continent. The map of the game world is huge! An incredible set of territories dominated by this or that guild. Here you can enjoy solo and massive PvP, gangs, sieges of castles and fortresses and much more.
The entire playing space is divided into several zones, with different levels of security and restrictions on the farm and pvp. The game provides a full loot system, which means that when you die in a certain area, you lose everything you have. So, the clothes here are a common thing and are distributed according to the principle "someone is losing, but someone is finding." This can be both the strongest motivation for successful battles and the seizure of military booty, and a factor in fear and avoidance of encounters with the enemy. So, if you lack adrenaline and hardcore, as they say, welcome to the hell, or rather - into the black zone. Without a good gear, they will cool you off and leave you barefoot and naked.
But if you play with friends or are a member of a strong guild, and at the same time you are dressed "in the latest fashion", then you will feel like a master anywhere. Then, go to the most dangerous areas and smash everyone, leaving them homeless. But for this, we advise you to pre-buy silver albion online to get this very cool outfit.
Character development
There are no races or classes in Albion, there are only people for whom you can play a female or male character. What you are (in terms of profession) determines your appearance. If a mage, then your character will have a staff and a spell book in his hands, if a warrior has a sword and shield.
The game has an interesting pumping system. There are no levels here, so leveling up with other players will not work. There is the so-called achievement board, serving as a kind of guide to the game world. It represents a mysterious circle with a bunch of branched lines, each of which is a chain of tasks. I got a tree, crafted an ax, got fames - an analogue of experience. For example, to get a sword of the 3rd level, you need to collect 1000 fames on a sword of the 2nd level. At first it's difficult to understand the system, but it's worth sorting it out and it becomes terribly interesting!
As for the collection of resources and crafting, you can not only fight and mine gold and glory on the battlefield, but also be a peaceful merchant, farmer, mason or representative of any other profession. The choice of what to do is quite extensive and will satisfy any request.
But at Albion Online, the process of enriching resources is quite complex and lengthy. To get a pumpkin, you will need to wait a whole day of real time for it to ripen! And after you cut down a few hundred trees, you'll get tired of it, and you will think: "But don't I stop taking my brain out and just buy Albion online silver?" As soon as such a common thought dawns on you, please contact us, we will help you make your life easier and acquire the necessary amount of game currency.
By the way, there is also gold in the game, but you can buy it either for real money or for silver. Silver Albion will give you the opportunity to purchase some mounts and other fun little things from the developers.
To summarize, we can say that Albion Online is a worthwhile game, suitable in spirit and images just to our domestic community. Therefore, it's enough to master strange Korean toys, and pay attention to a clear and without any intricacies German product!
About the game: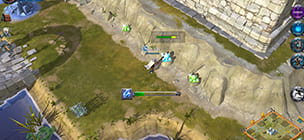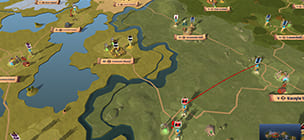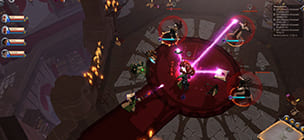 Benefits from buying albion online silver from Bendermoney:
Our price for silver in albion is below the competition.
We'll quickly bring silver and follow safety measures.
Farm silver albion online with your hands, without software.
Savings on your purchase are higher than in the albion online store:
Albion online silver is cheaper to buy from Bender than through an off store.
Add bonuses to the ordered donate.
You can buy silver in albion in just 7 minutes.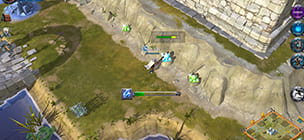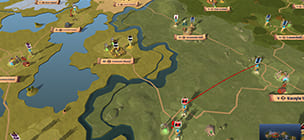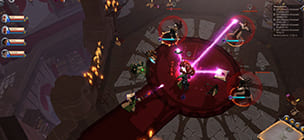 Buy
If you are making a purchase for the first time, please read the information before placing an order.
To fulfill your order after payment, you need to contact the operator via chat or one of the selected messengers indicated in the header of the site.