Star Citizen is a unique sandbox space combat simulator with first-person FPS elements set in a large world. The goal of the Star Citizen developers is to create a huge universe in which players can pilot spaceships and fly their characters to any part of the world.

The Creative Director is none other than Chris Roberts, the developer of the famous Wing Commander series in 1999. Star Citizen is Roberts' first major project since then.

The project raised the entire budget through crowdfunding of over $ 50 million. Based on the setting and ambition of the game, it looks like it's inspired by Eve Online to some extent.
Key features
First person shooter in space. Star Citizen is a unique sandbox first-person shooter set on individual planets in a permanent grand universe.
Customizing ships. Upgrade ships to suit your play style. Ships with several crews are available in the game.
Great graphics. Realistic physics with first-class graphics.
In-game economy. player-driven economy with in-depth crafting and resource gathering.
Solo and co-op. A storyline single-player and co-op campaign is available.
It is a mixture of many genres:
if you are at a station or planet and move on foot - first person shooter;
if you buy and sell goods - this is a business simulator;
if someone ambushes you in space - this is a space combat simulator.
The game is currently being released as "modules", with the first two modes (hangar module and arena commander) already released.
Gameplay
The game is designed as an MMO, which means that you will be online in the same universe with other players. You can team up with them and shape your personal adventure. In addition, there are NPCs (non-player characters) in the game who maintain the balance of the economic system.

No game has ever mixed all of these genres and categories before. The variety of gameplay, mechanics, features and capabilities is truly amazing. You can run on the destroyer while fighting other ships. You can land on planets without a loading screen to explore on foot or in your buggy.

In this open-world space combat game, players build and buy ships, trade goods, fight pirates, and play arcade-style arenas for fun.
Cooperative play

The cooperative game will be available in several forms. The Comp Stamp co-op game is available in Arena Commander. In the base game, you can also control ships for four-player co-op.
AUEC Star Citizen - the key to victory
As with other games, Star Citizen is still run by people with a lot of currency. These are the kind of people who set directions, goals, and morals - something that other players often follow. It is they who manage the largest guilds and squads in the game, dictate market prices and control the flow of goods in the economy.

Despite the fact that Star Citizen does not require a lot of effort to get to the top, currency farming is still a lot of work and a lot of time.

To make life easier and get rid of the monotonous grind, it is more advisable to buy AUEC Star Citizen. This way, you will save a lot of time and be able to view this as your capital that will constantly grow.

Bendermoney is the best choice for safe, fast and profitable transactions. We are the number one site for buying and selling in-game items, currency, digital keys and more.
About the game: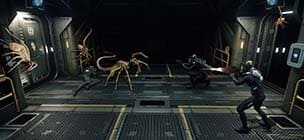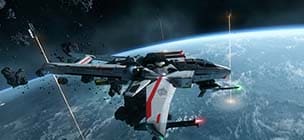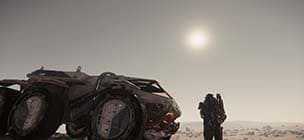 Why is it more profitable to buy Star Citizen currency from Bendermoney
You can buy Auec Star Citizen cheaper than on other resources, saving up to 75%.
Delivery of the order within 7 minutes.
Auec farming is carried out in a legal and transparent manner.
Do you want to buy auec Star Citizen profitably and quickly?
Contact the manager in the chat and check the availability of currency for Star Citizen.
On the product page, select the quantity of auec Star Citizen you want, pay with your preferred method.
Get in-game money in any way convenient for you.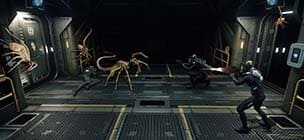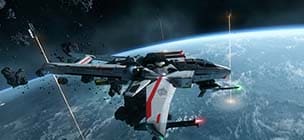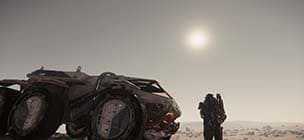 Buy
If you are making a purchase for the first time, please read the information before placing an order.
To fulfill your order after payment, you need to contact the operator via chat or one of the selected messengers indicated in the header of the site.