FIFA is an online sports simulator from EA Sports, which allows anyone to feel part of a "real sport." Millions of fans of the most popular sports in the world now have the opportunity to create their dream team, become owners of clubs with the most elite football players of our time, win major tournaments thanks to a well-thought-out strategy, enterprise and foresight in the selection of players.
In FIFA Ultimate Team, coins, or fifa coins, act as an in-game currency that a player can spend on transfers of players, club emblems, new equipment and other game moments. At first it seems that fifa coins are enough for everything. But cash reserves are melting, and game needs are growing, and sooner or later you will come to the conclusion that the easiest way is to buy fifa, 16, or 18 coins, depending on your version of the game.
About the game:

The game always becomes much more interesting when the spirit of confrontation of opposition appears in it. So the developers of the FIFA simulator also thought and decided to add the online mode to the game. The innovation was greeted with great enthusiasm by the gaming community - it would have been, because now you can not only play virtual football, but also compete with other gamers who are cooler in this matter. Due to the opportunity to buy FIFA coins - in-game currency, and for them to purchase legionnaires, improve sports equipment and equipment, pay tournament fees, etc, competition between players intensified and, in turn, the popularity of the game increased.
Another year is another new and improved FIFA. This year EA Games breathed more life into the atmosphere at the stadium: players and spectators became more realistic, cinematic camera, smart runs - now it all resembles a real match on TV, not just a video game!
However, each player can switch to their preferred flexible settings, and FIFA coins will provide the most comfortable game for everyone.
What's new in the game?
FIFA 22 never ceases to delight fans of the series with technology and customization. For example, the new Hypermotion technology.

The new cosmetic set in Ultimate Team is worth noting. FUT allows players to purchase decorative items such as jerseys, jerseys and banners to personalize the team, stadium and atmosphere.

Among these cosmetics is the anime-themed Mirai's Mecha Soul set, which includes two banners, two symbols, a coat of arms, a stadium theme, home and away kits, a field trophy, and a VIP area.

The kit includes a giant Mirai-Chan pitch trophy that is sure to distract a player taking a corner while trying to push him into the box. There is also a Mecha Core VIP zone for loyal season ticket holders.

FIFA 22 coins will help you build a strong team and improve your competitiveness!
Perfect mechanics
Most of the new gameplay changes have improved the game on the pitch. Tactics and patience are more important than ever. Smart runs and timing for an explosive new sprint are key to creating chances and scoring goals.

Player switching is more intuitive when defending, and teammate pressure is now time limited, which means you can no longer get the AI to do all the work for you trying to play the ball back.

FIFA 22 seems harder than FIFA 21, which makes every match more interesting and competitive, and also precludes ridiculously high scores from the outset, especially when played offline.
Economy in FIFA
The game currency will help propel your team far ahead. Just buy FIFA Coins and show your prowess in building the absolute best squad in front of the FIFA Online community.
Fifa 21 coins
Buying coins for FIFA 21 Ultimate Team is profitable
With the help of game coins, the player has the opportunity to acquire world-famous football players, thereby strengthening his team. In addition, you can buy a pack with a random drop of a football player, coach or ammunition for the whole team. These functions fully pay off in their usefulness and benefits.

FIFA 21. New functionality
Next Level on PS5 features Controller Haptics for responsive tactile responses, faster loading times, improved lighting to make the game look more realistic, spatial audio for a truly immersive stadium experience. Players look and behave like their real-life counterparts.
Career mode improvements
Career mode issues prevented FIFA 20 from launching, and fans of that portion of the game were eagerly awaiting improvements in that regard. In FIFA 21, a new Quick Simulator option is available - you can immediately log in and out of the game to influence the course of the season. Players can also improve their abilities with a new active learning system that makes it easier to create group workouts to address weaknesses.
Improved AI of opposition is a feature of the new game.
Gameplay
Gameplay enhancements are a feature of FIFA 21, with new attack systems such as Agile Dribbling, Positioning Personality and Creative Runs to provide more control over player movement.
Goalkeeper skirmishes, possession battles and offensive matches are played more naturally to create a realistic and fluid gameplay.
Competition Mode gives the opponent a better understanding of tactics and the ability to perform skill moves, making the game more competitive.
Volta
The FIFA Volta Street Football Add-on lets you play with up to three friends online, as well as join a community of other Volta players.
There are brand new clothing to choose from for your player, and Featured Battles is an add-on where you compete for points and rewards, including real players like Kylian Mbappe.
In addition, there are several other playgrounds, including Sao Paulo, Milan and Dubai.
Will there be a VAR in FIFA 21?
VAR is the biggest change in virtual football of the modern era where controversial decisions and points can now be addressed. VAR was first released in 2017 and is not a feature of FIFA 21.
Fifa Game Money
There are fifa mobile coins for playing on mobile devices, and you can also buy fifa 17 ps4 coins, fifa 17 pc coins (as well as coins for fifa versions 16 and 18). FIFA coins are the most important gaming resource, without which you cannot become the owner of a truly professional club. Buying fifa coins is an opportunity to purchase an athlete or pack of football players. In the latter case, you receive special cards, after opening which you become the owner of a brand new equipment for your athletes, and you can also get a first-class coach or a "bonus" football player.

The demand for the game can be explained by the fact that everything happens in an online simulator, just like in a real sport. Players can feel for themselves what it is like to be the owner of a club, what policies need to be pursued in order to break into the top. And for starters, you need to once and for all clarify one rule for yourself: the richer the club, the more eminent players it can afford, and the greater the number of victories will be on its account. Of course, there may be another situation: the more victories in tournaments a team wins, the more rich and attractive it becomes for famous football players. But the last option is, as they say, one in a million, the likelihood that you can earn a huge number of fifa coins is only too small thanks to ingenious tactics and strategy. After you familiarize yourself with the possible options for earning coins, you will see that buying fifa 17 coins and other versions of the game is much more profitable.
Economics at Fifa online
So, there are two ways to get more of fifa coins without investing real money - this is a transfer trade by players (the option is good only when you have really valuable athletes in your team who can win matches) and participation in tournaments (again, participation should be crowned with victory, otherwise you won't get coins fifa). You can significantly save money on the transfer of players, if you understand the intricacies of the transfer market and constantly monitor offers. Agree, not everyone has so much free time to allow themselves to hang for days in the game and study the fluctuations in the prices of football players, while saving insignificant pennies.

It is much more convenient and reliable to buy fifa coins, collect the best of the best in your club and confidently break into the lead. Thus, you will not "swing" for a long time, immediately enter the game rhythm and can boast of the presence of such world football stars as Messi, Neymar, Bale, Ronaldo, Lewandowski or Suarez in your team.

At the moment, the most relevant are the fifa 17 ultimate team coins and the brand new fifa 2018 coins, however, many gamers are still in demand of the fifa 16 coins. You can buy fifa 17 coins by placing an order on the website or by contacting the admin chat. In our store you can buy fifa mobile coins, fifa 17 pc coins or coins for the console at the best prices and in any quantity. You can figure out how much currency you need for your gaming goals and how much this amount of fifa coins in rubles will be. Believe me, the resulting figure will pleasantly surprise you! Bendermoney is the best seller of fifa coins among all online gaming currency stores. Make a deal, and you will see for yourself!
About the game: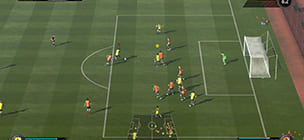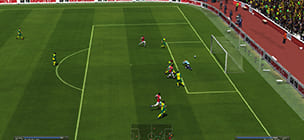 Why buy Fif Coins from Bendermoney:
Buying fifa coins you save, because we put a very low margin.
You will have fifa coins in your account within 7 minutes.
We add fifa coins by legal methods.
Convenience of buying fifa coins:
Ask the consultant if any fifa coins are available.
Enter how many coins you need to buy.
Get fifa coins through the transfer market or by transferring an account.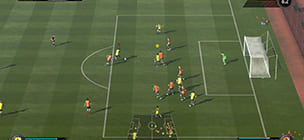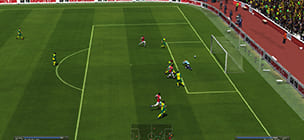 Buy
If you are making a purchase for the first time, please read the information before placing an order.
Be sure to contact the operator after payment via chat or one of the instant messengers, even if you are expecting an order by mail