Classic C4 x3
This server has become a kind of legend. The developers gave gamers the opportunity to play the pristine Lineage. They saved every quest and location, gameplay without simplifications and concessions, a unique balance between beginners and old-timers of the game world.
If you are aimed at a long pumping and passing a mass of quests, you will have to join a group or clan, where "youngsters" with a serious attitude to the game are always valued. And the old people will have exciting battles for grand bosses and spectacular sieges of castles. In these chronicles, a trip to the epic boss requires special organization; killing him is comparable in complexity to a battle against a dozen enemy parties.
Beginners are often scared of such servers because of the difficult pumping and extraction of equipment, but doesn't the long and thorny path of development of your character make every victory in the future much worse? In addition, our game currency store BenderMoney is always ready to help you and toss money. You can write to our operator, place an order and buy adena Classic C4 x3. So you save time and dress your hero, and continue to enjoy the classic Lineage.
Classic C4 x50
The server gathered under its banners the "old guard" and revived many groups and clans. The concept that you can watch on this server was popular even in the days of gaming clubs. Often, players would gather and go together to raid bosses or sieges not only as "virtual" friends, but also as comrades in real life, and then discuss memorable game moments with beer or tea with cookies. It was the golden age of Lineage, when the game just won the hearts of millions of people, hit with unprecedented aspects and gave an unforgettable experience.
Now computer clubs are closing down, gamers are chatting more and more on Skype, the game has turned into something very vaguely reminiscent of the usual hard line. But the administration of Lineageclassic.ru, apparently itself nostalgic for the best times of Lineage, decided to revive the golden concept of C4 x50 and created a typical server of that time.
Every moment in this universe is filled with battles, the game is fair - you can't count on indulgences, no matter who you are. The concept is focused on long-term development, drop and spoil rates are low, and the extraction of equipment is by no means an easy thing. Many players who, even at the time of their childhood or youth, loved such chronicles, have now become respectable adults. Perhaps you are one of them, and you don't have so much free time to wait for hours for an epic boss or to constantly go to the farm in prime time. We advise you to buy the Pinter's Bill Classic C4 x50 and enjoy the game in comfort, showing young people who is DadJ.
Classic GF x3
Lineageclassic.ru did not stop at the opening of only the fourth chronicles, but decided to give fans of modern Lineage the fascinating world of Gracia Final. Most Grace Final servers died in a ruthless race, when the main goal of the game was to open a hel bauna, to take the maximum level and heroism, then online would drop sharply, and the server would go down.
But here is a completely different situation. Either because of the honesty and decency of the project owners, or thanks to the competent work of admins, or maybe because the server contingent is more mature, but Classic GF x3 turned out to be a long-liver. And now every player can settle in the vastness of this mysterious world and make it his character's home for many years to come.
If you want to improve your character's well-being, remember that you can always rely on us to quickly and safely buy Classic GF x3 adena and improve your financial situation in the game.
About the game: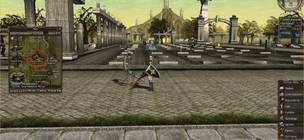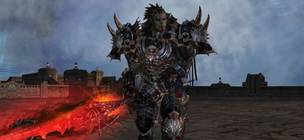 Lineageclassic.ru is probably one of the most worthwhile and reliable servers where the atmosphere of the real Lineage hardcore game reigns. We can safely say that over the past 3 years not a single project has been able to successfully implement the fourth chronicles of the Ruler, as the Lineage Classic team did. Hardcore fans got really high-quality and decent content.
Now LineageClassic.ru is a complex presented at the best PTS game builds of quality, which are complete analogs of the official servers of the time of the presented chronicles. Each server has its own microclimate, history and audience. Below we will tell you why they are so clingy, and why players, if they already started playing, then headlong and immerse themselves in this amazing world for a long time.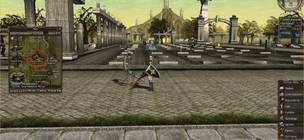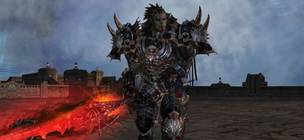 Buy