Craft PvP x100
This is the server of the usual craft pvp concept, where the main way to get gear is to mass craft a certain type of equipment or adena. Then you sell your property or exchange it for Coin of Luck (count) - the main game currency of the complex, received for donation. For Coke, a purchase is made of the things or services that interest you.
You can get initial equipment with a low sharpening rate quite quickly, literally within a few days. But is it acceptable to die from everyone you meet on a PvP server?
If you want to get real pleasure from the game, then get turned weapons and sets, get an epic, and you will have no equal in battles! And it will help you buy Ketra Wars x100 cola cheaper than from the admin, our Bendermoney game currency store! Have you decided on total domination and are ready to "take out the trash" on the Craft PvP x100? Then make an order for stake with our operator and forget about the inscription "to the city."
Multi Craft x100
This is a rather interesting new concept, which managed to win the love of many players. Its main feature is huge rates for drop and spoil, which makes it possible to quickly create a mass of equipment.
If getting resources of all kinds is very easy, then getting ancient adena (AA) requires effort. The huge competition in the catacombs, which leads to constant pvp / pc and does not allow you to properly tune into the farm, often does not allow plenty of craft. And this greatly hinders the development of your character. Therefore, sometimes you have to change your CoL to AA.
If you do not want to bother about such difficulties, give a lot of time and effort to collecting resources and AA farm, think about purchasing game currency in our store. You can buy Multi Craft x100 cola and dress your hero in the best things.
PvP x 1200
This server is PvP oriented from the very beginning of the game. Just an hour after the creation of the spell, you will have level 80 and S-grade equipment. Sharpening to almost the maximum level will also not take you much time. After a few hours, your character will be ready to rush to victories and crush the enemy ... but so far only one enemy. If everything were so simple ...
In all locations, players are constantly fanatic, so you can't see a quiet life. You will be constantly attacked, and often not just one, but several opponents at once. Naturally, having the usual equipment, you are unlikely to withstand such an onslaught and quickly reduce the number of enemies. To become really cool and instantly destroy enemies, you will need epic jewelry and good drugs. But getting such equipment is not so simple.
In general, farming on servers of such a concept boils down to obtaining Adena and subsequent sharpening of weapons and selling drugs. But due to the fact that the farm of Adena is light, and the points are cheap, the price for turned down is small, and there is a lot of competition on Dino Island, so there are not many farms to farm. From this it follows that getting stakes here is tedious and ungrateful.
And is it really the essence of a PvP server that comes down to farming? If you think that it's not, it's not a royal thing to get resources on your own, we will do the rough work for you. You just have to place an order with our operator, buy Ketra Wars x1200 stake, put on magnificent clothes and proceed to destroy the enemy hordes. Hurry up! Glory does not like to wait!
About the game: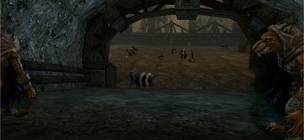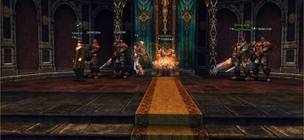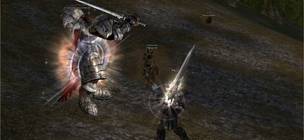 KetraWars.net is a worthy choice for fans of Interlude Craft-PvP and PvP directional servers. The servers of the complex have their own flavor and quite atypical gameplay. Something new is regularly added to the game, whether it is a new currency or cardinal changes in the economy (for example, artificially creating a deficit of some resource by cutting the rate of its drop).
This is not to say that this server is incomparable. He has his flaws. No matter how brightly the uniqueness of the server is painted by the administration, but frankly, it all comes down to getting equipment as quickly as possible and ongoing battles.
The server is of interest and value, as long as it remains high online. When online crashes, the server almost completely loses its relevance and closes. But this does not mean that those few months of work, when the server is at the peak of popularity, will not give you a lot of fun and will not leave pleasant memories. So hurry to catch the buzz!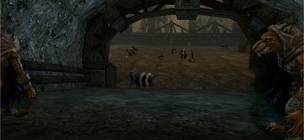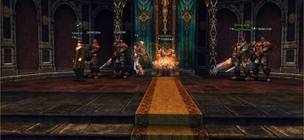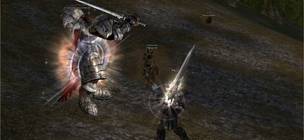 Buy
If you are making a purchase for the first time, please read the information before placing an order.
To fulfill your order after payment, you need to contact the operator via chat or one of the selected messengers indicated in the header of the site.